Description
Bathing Systems
Bathing system with TR 900 height adjustment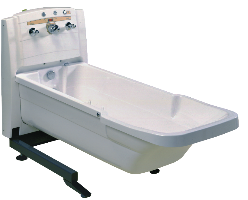 The TR 900 system is a combination of a bathtub and a shower panel. The shape of the keyhole provides additional space around the arms and hands. Allows convenient access and easy cleaning. A bathtub with adjustable height and optionally with a whirlpool, cleaning system and automatic filling allows you to perform any bathing and rehabilitation.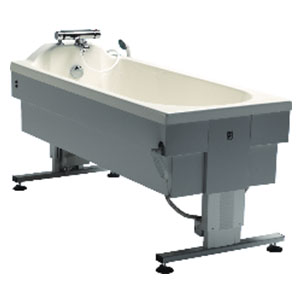 Bathtub with adjustable height TR 1700
Perfect for small bathrooms. TR 1700 has been specially designed to optimize small surfaces without limiting functionality and performance. Ideal for hospitals, nursing homes and private homes. Height adjustment with remote control, long hose for the shower and optional thermostatic mixer and whirlpool ensure high comfort for the patient and ergonomic working conditions for the staff.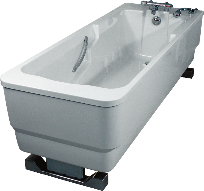 WELLNESS bathtub with adjustable TR Comfortline II height
Functional, practical and easy-to-use Comfortline II bathtub provides a unique experience. Nice shape referring to a traditional bathtub combined with a SPA massage, colored LED lighting and an extensive music playback system is
a pleasure to swim and relax.